Members of the SUPREME AIM project Committee:
Kestutis Jacunskas (Anyksciai RC),
Bodil Hagen Saegrov (Gjovik RC),
Vygintas Grinis (Kaunas RC),
Georg B. Jenssen (Gjovik RC).
Missed in photo Linas Dubickas (Vilkaviskis RC), Knut Kvalvagneas (Fraena
RC).
Valija Sap - MSc in Psychology European Certified Psychologist (area of practice: Clinical and health).
Work experience as psychologist in health care and educational institutions, implementation of projects and research. Experienced as an expert in suicide prevention field. Since 2014 actively involved in the suicide prevention in Lithuania: coordinator of the work group of the Kupiškis suicide prevention initiative, implementing the Algorithm of response to suicide risk in Lithuanian municipalities, conducting training and supervisions on suicide and violence prevention for different groups of specialists (e.g., police officers, doctors, social workers, education specialists, community leaders). Member of work groups on the preparation of national documents in the field of suicide prevention in Lithuania.
Valija Šap <valijanyk@gmail.com>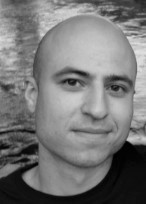 Dr. Said Dadašev - clinical psychologist, lecturer Researcher at the Suicide Research Centre, Institute of Psychology, Vilnius University Member of the Lithuanian Psychological Association Suicide Prevention Specialist Group
The main area of research and practice - suicide prevention, which has been the main subject of professional focus for last 10 years. Experienced as an expert in suicide prevention field. Since 2012 has been presenting reports at Lithuanian and international scientific conferences, preparing articles in scientific and other publications. In 2017 successfully defended doctoral dissertation on the topic "Experience of the suicidal process among suicide attempters" (scientific supervisor – Prof. Habil. Dr. Danutė Gailienė). Since 2018 continues to participate in research projects on suicide prevention. Also, together with colleagues conducts training for specialists and implements suicide prevention models in municipalities in Lithuania.
Said Dadašev <said.dadasev@gmail.com>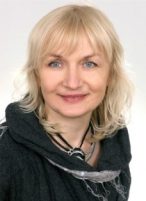 Prof. Dr. Nida Žemaitienė - European Certified Psychologist (field of practice: Clinical and Health), Head of the Department of Health Psychology at Lithuanian University of Health Sciences, representative of Lithuanian Psychological Association at Crisis and Disaster Committee at European Federation of Psychologists.
She has a long standing experience and expertise in suicide prevention, treatment of trauma related disorders and mental health promotion. The results of scientific work have been presented in a numerous scientific publications, several textbooks, and monographs. At the same time she is actively involved in education of students and professionals and provides individual therapy and counselling.
Nida Žemaitienė <nidazem@gmail.com>

Antanas Grižas - clinical Psychologist and workshop trainer. 10 years work experience in suicide prevention.
This includes: organizational and counselling work in emotional support hotline "Youth-Line"; suicide prevention training lecturer for gatekeepers and professionals; Member of Kupiškis suicide prevention initiative; helped in setting several publications with practical recommendations on responding to suicide crisis; former board member and volunteer of Vilnius Crisis Intervention Center; former member of mobile suicide crisis postvention team. Sertified trainer of standartized suicide intervention program ASIST (www.livingworks.com). Master thesis - "Shame experience after suicide attempt". Current professional interests: masculinity and mens emotional health; overcomming shame and stigma; self-compassion.
Antanas Grižas <grizas.antanas@gmail.com>
Jurgita Vasiliauskiene - the holder of master's degree in psychology, certified European psychologist.
Long – term practical experience in prevention of suicide and suicidal thoughts, group and individual consultation of young people with suicidal intentions. Organization and conduction of preventive events, team building and coordination. Founder and leader of the Women's circle community ,,House of Happiness" . Hosting events for women who experienced loss of their loved ones.
Jurgita Vasiliauskienė <jurgita.laimesnamai@gmail.com>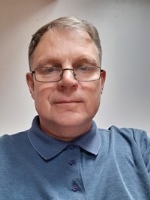 Eimantas Botyrius – consultant of addictive diseases and Gestalt approach psychotherapy.
Long years' experience in addictions often related to suicidal thoughts, organizer of preventive events, provides consulting to individuals and groups, founder and manager of the association "CHANGE ATTITUDE", organizer of various projects related to people experiencing social exclusion.
Eimantas Botyrius <emoteksa@gmail.com>